Understanding the

Six Big Losses to

Overall Equipment

Effectiveness

eBook

Thank you for your interest in downloading this eBook.

The eBook discusses the six major OEE influencers and specifically how they affect the carpet industry.

- What is OEE and why it is important

- The Six Big Losses are listed out and tailored for your use in the carpet industry

Modra's product, the CreelMT, can assist with improving your OEE, and the eBook provides further details on this.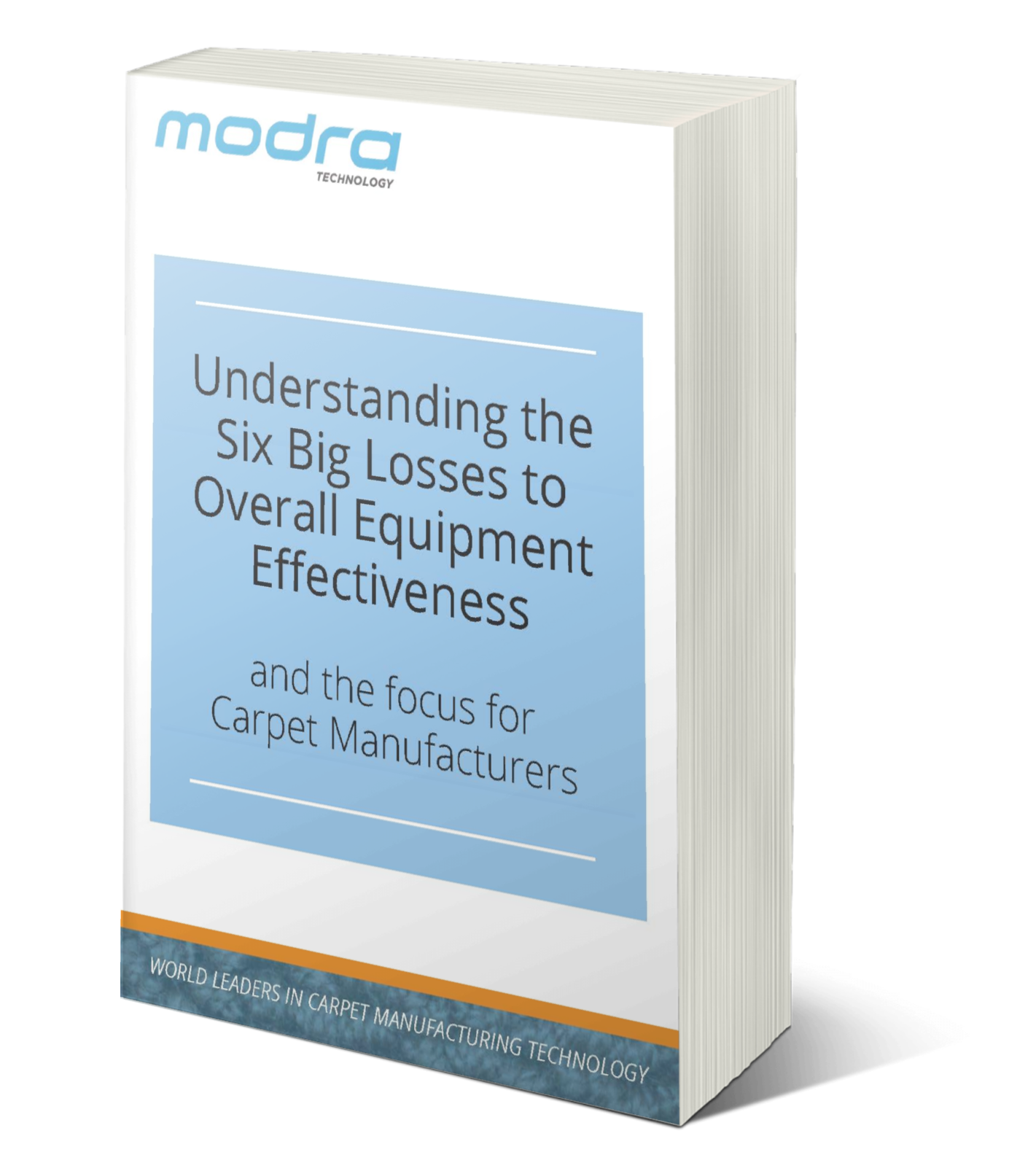 Please submit your details on the form below to receive a copy of the OEE eBook.